Balixafortide
Potent CXCR4 inhibitor applicable to high-priority oncology and rare disease indications
P1/2 ready depending on indication
Potent & Selective CXCR4 inhibitor
Balixafortide is a macrocyclic CXCR4 inhibitor which as been studied in clinical trials involving over 500 subjects and in many therapeutic indications such as solid tumors, hematologic malignancy and stem cell mobilization.  Although a P3 trial in metastatic breast cancer read out negatively in mid-2021, Spexis believes there may be considerable therapeutic potential in other indications and is actively assessing same.  We have partnered China rights to Fosun Pharma, a leading Chinese pharmaceutical company, but are seeking additional partnerships and investors to support further development efforts of balixafortide and, potentially, back-up compounds which we have identified and characterized arising from our macrocycle portfolio.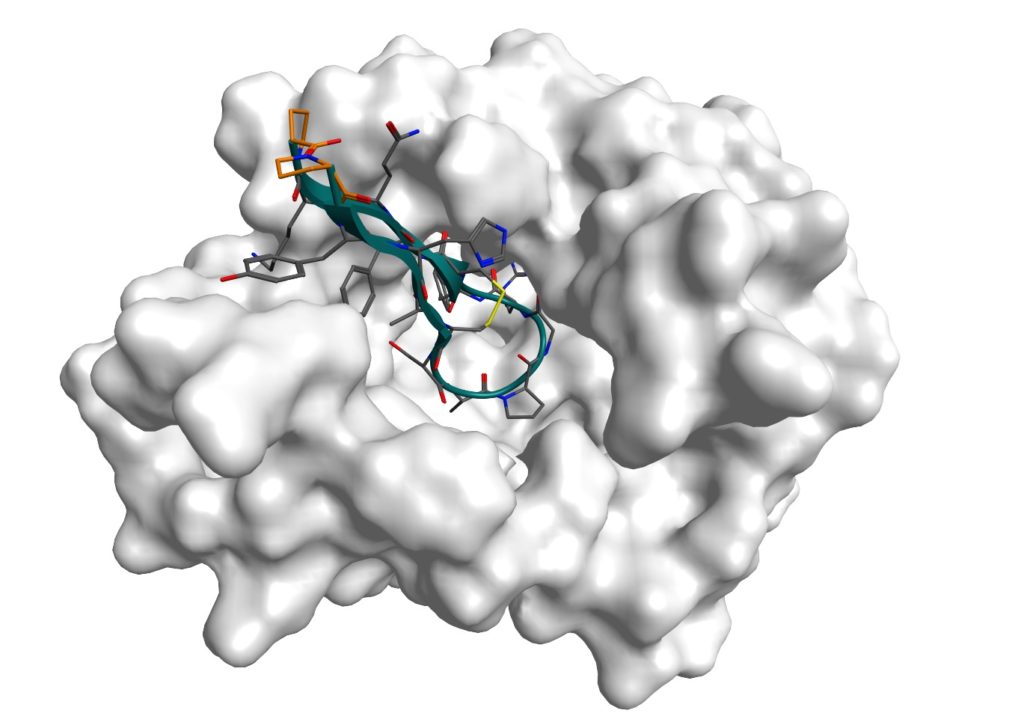 Clinical Studies and Potential
Balixafortide has been investigated in eight clinical trials with a total of 462 subjects either as a single agent or in combination with other drugs. Six clinical studies have been completed.
Balixafortide's Advantages:
Not cytotoxic at clinically relevant doses, ideal for drug combinations
Resulted from a stringent selection process to obtain favorable physicochemical properties without no CYP or HERG inhibition up to maximum tested concentrations
Potentially best-in-class relative drug exposure, compared to other CXCR4 antagonists in development.
Clear dose-response in the Phase 1b study in metastatic breast cancer, across all the efficacy endpoints.